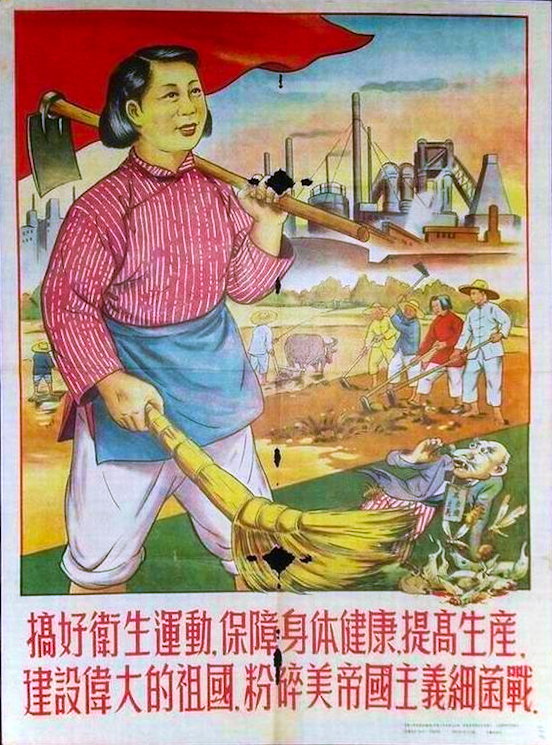 《搞好卫生运动,保障身体健康提高生产。建设伟大的祖国,粉碎美帝国主义细菌战。》
Make good health exercices, keep good health and improve production. Build a granda patry, break United-State imperialist doctrine bacteriological warfare*.
中華人民共和國生日快樂!
中华人民共和国生日快乐!
Bonne anniversaire à la République populaire de Chine !
Happy birthday to People républic of China!
* Since january 1952, United-States used bactériological warfares over korean and chinese populations.